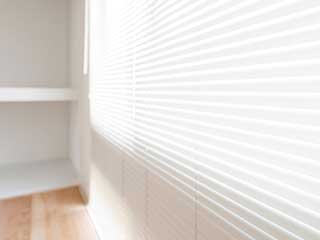 Boost the beauty of your home with our range of amazing faux wood blinds in different textures. These imitation wood coverings are built to our high specifications to ensure you get the best wood grain texture blinds around. We offer high-quality PVC and vinyl blinds that mimic the look of authentic timber window coverings. This lets you create a gorgeous effect in any room in your house, without the drawbacks that real wood brings. You'll still get top-notch service and the best prices around, as with all Concord Blinds & Shades products. Take a quick look at how faux wood blinds could revolutionize your home.
Cheapest Prices On Faux Wood Blinds in Concord
We bring you the best prices, so you can easily upgrade your Concord property. It's our goal to give you custom faux wood window coverings that look just like the real thing, and are built to the highest specifications. We enable you to totally control the design of your window coverings, with every aspect of your imitation wood blinds up to you. Decide on the color and size of the faux wood vanes, along with the impressive selection of specialist options to choose from. Keeping the price tag low and affordable makes faux wood blinds a viable option for all sorts of properties. You can always get a free quote to see what sort of options you have available.
Beautiful And Practical Wood-like Window Coverings
Although real timber has been a popular material for a long time, it has many drawbacks. You'll find that it's heavy, limiting the areas where it can be installed. More importantly, wood takes on water easily and starts to warp and rot. That means it's difficult to install in humid areas such as the kitchen or the bathroom. By building our faux wood blinds out of materials like PVC and vinyl, we avoid these problems entirely. We produce realistic wood grain texture blinds that can fool anyone into thinking they're the real deal. That means no warping, no rotting, and much less maintenance.
Concord Motorized Blinds From Faux Wood
We make it easy for you to step into the 21st century, with our range of custom motorized faux wood blinds. These automatic window coverings integrate modern smartphone controls, allowing you to open or close your blinds wherever you are. You can check that the upstairs blinds are closed without climbing the stairs, or sweep open the windows in the morning without getting out of bed. This makes it incredibly easy to keep your indoor environment at maximum comfort levels with minimal effort. Suitable for homes or businesses, our custom made motorized blinds, from faux wood or other materials, have a lot to offer.
Blackout Wood-Imitation Blinds
Faux wood makes for an excellent blackout material. It's fully opaque, ensuring that your home is kept private and without any unwanted sunlight. Faux wood blackout blinds are available in a wide range of sizes and designs, just like the rest of our faux wood blinds. That means if you need to guarantee your privacy or darken a room during the day, blackout blinds, faux wood or other designs, can do that.
Faux Wood Blinds For Your Bay Area Windows
Making the custom blinds to suit your needs is one thing. Then there's the manufacturing process and the subsequent installation of the new window treatments. Concord Blinds & Shades has many years of experience fitting top-quality faux wood window treatments to properties all over the bay area region. Combined with our excellent prices and quick service, we're the go-to faux wood blinds providers in your area. Schedule a free in-home consultation today to see all options and features you can choose and get a free quote.